Käringön has a rich business life. Below is a list in alphabetical order of active businesses on the island and members of the business association (Käringöns Företagarförening) ett rikt företagande. You can click on the heading for each business to get to their website.
emma och malena
emma och malena is a Swedish clothes brand from Käringön in Bohuslän. In the collection you will find clothes for everyone. The inspiration is collected from the wawes of the sea and salty stories that have been experienced here on the salty coast.

Fish store
The fish store is one of the main attactions on the island. One of their main attracions is their famous langoustines.

G Arwidson Marketing
Guiding at Käringön including the history of the island, civil weddings, hostel host at Seglarhotellet, lecturer and sea-resue man.

Hotell Käringön och Restaurag
Omslutet av havet hittar du vårt hotell med tillhörande konferens, vandrarhem och restaurang. Vi finns precis vid hamnen och har öppet året om. Välkomna!
Karingo
A unique oyster- and champagne bar and from the spa-bath you have a fantastic view of Måseskär lighthouse.
Lilla em
In the nice old grocery store in the middle of the island you will find the entire children collection from emma och malena.

Lotshotellet
Relaxed and personal with a golden edge. And proximity to the sea and nature. Welcome to the small boutique hotel at Käringön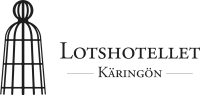 MillaMi
A unique shop for a unique person. We hand-pick the best from clothes, shoues and accessories. Love and service at MillaMi at Käringön - happy shopping in the store on the island or online.


Sail Racing International
Sail Racing was founded in 1977 and is an innovative Swedish brand that manufactures products for extreme-sailing and technically inspired casual sportswear.

Seglarhotellet
Hostel built 2015 by sailors in a maritime environment. Good standard of the rooms and a large west-facing outside deck. Welcome to Seglarhotellet!

Shyness Inredningsbolag
The shop has the entire collection from Shyness Interior and is named Shyness Inredningsbolag.

Skeppshandeln
The ship chandler that has something for everyone - boat supplies, fishing gear, gifts, clothes, toys and differnt things for your house.